Is it time to heal your money story?

Money can be
such
a
trigger.
Sometimes I know it can feel like this…
No matter how much money your business brings in, it is never quiiite enough to do everything you dream of doing for yourself or those you love.
Your worry about your financial future at times.
You're spending more than you make.
You quietly wonder if maybe you'll never be able to earn more no matter how hard you try or how many hours you work.
You just don't have the juice to do more at times.
You feel like you may actually be working at your max and there is no more.
It's even crossed your mind you have been financially cursed (it's got to be someone else's fault, right?)
You buy based on price rather than what you want
You feel so heavy when you think of money
AND you're beginning to accept that this is how it's going to be.  You're getting used to it.
Wouldn't it be awesome if…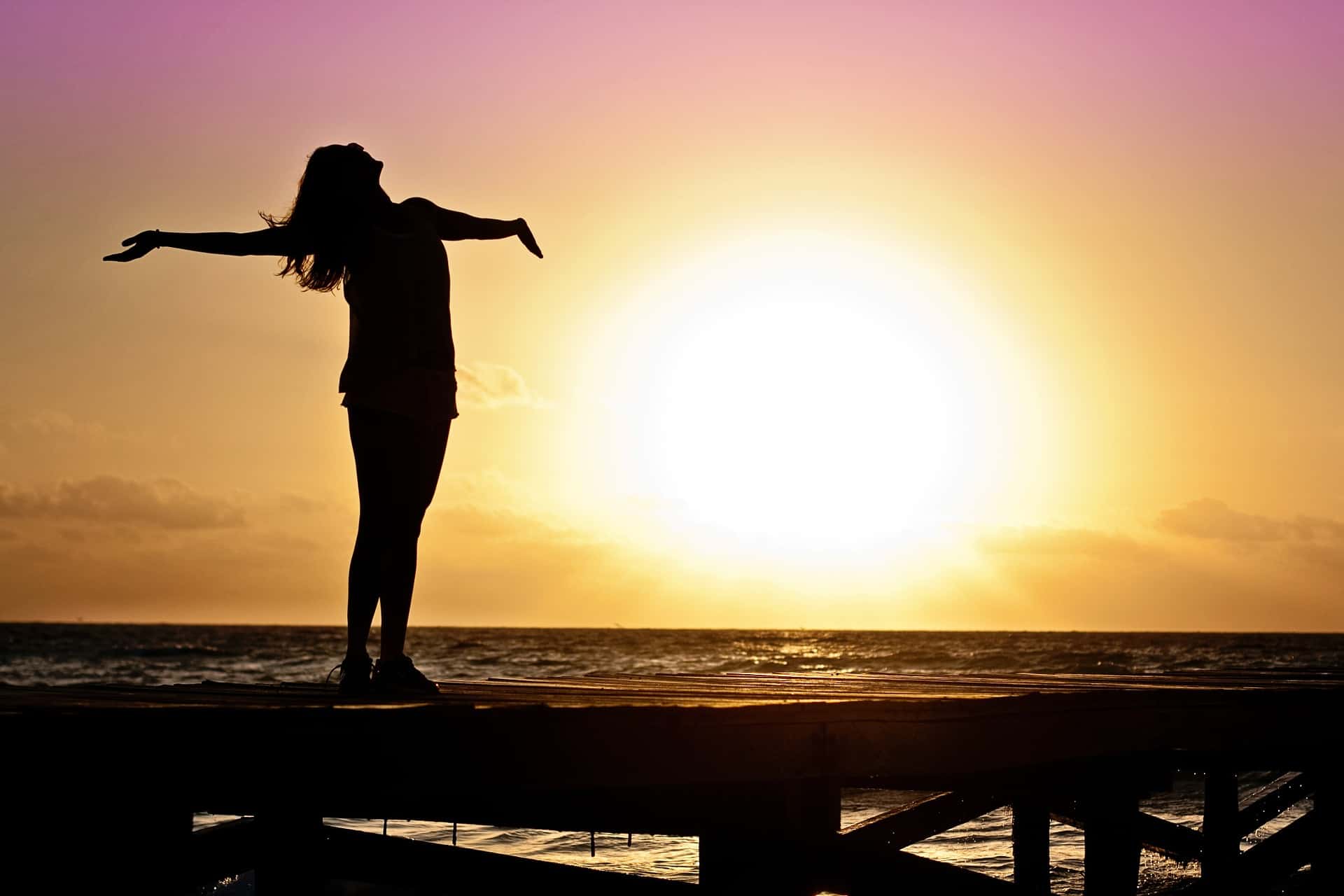 You could heal your money karma?
You felt safer in your relationship with money?
You understood what it even meant to have a relationship with money?
You could heal whatever is blocking your business's ability to bring in more money?
You suddenly just would feel more confident in your future (as though someone gave you permission to be wealthy and have more fun in your life?)
You felt you had permission to have more than you could possibly need?
(without feeling guilty…like maybe even wanting to have more than you think you need would somehow curse your money situation further?)
That's why I created
Once Upon Her Money Story!
In this 1:1 program designed for women entrepreneurs you will
break free from your old money story
heal stories that keep you stuck in trauma, shame or anxiety
heal stories that are affecting your business energetically and blocking you from making the money you wish you could make
know that to do when you feel frozen or afraid around your finances
learn to feel safe with money
develop clarity around what it means to have a relationship with money
investigate the idea that money wants to work with you
start where you are
create a compassionate plan to take your money healing to your personal next level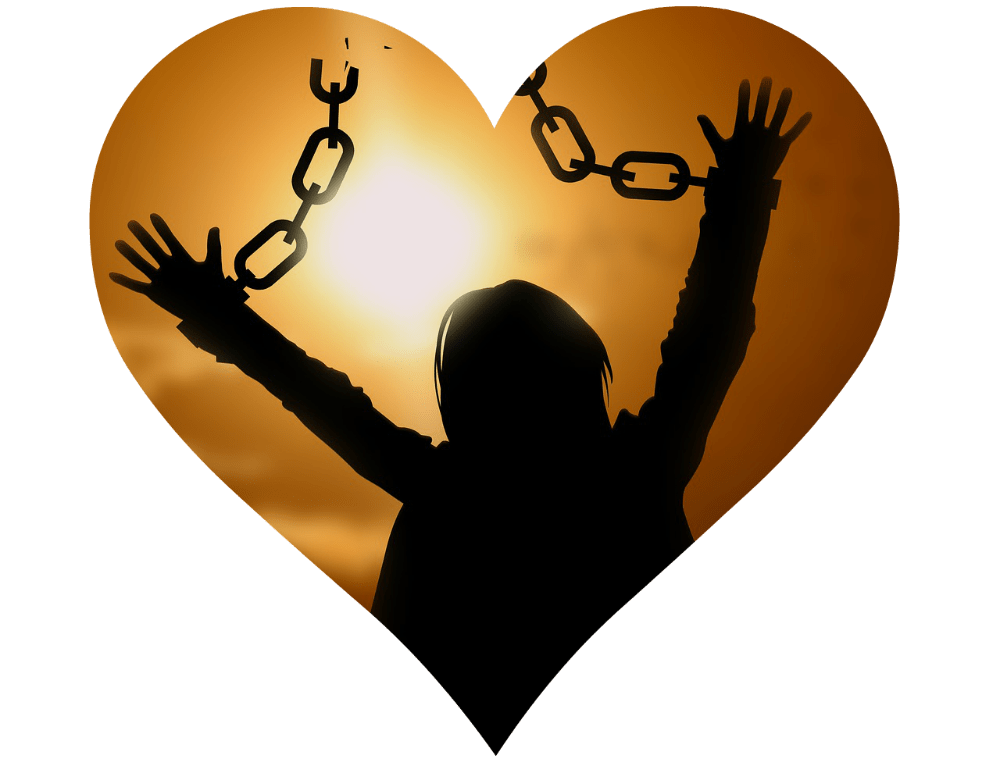 When you're ready to release old programming,
forgive the past,
clear your slate and
begin to really become super aware of your money story,
you can choose the path that you feel would best support you at this time.
Hi there, I'm Susan and I'm the woman behind this money healing work.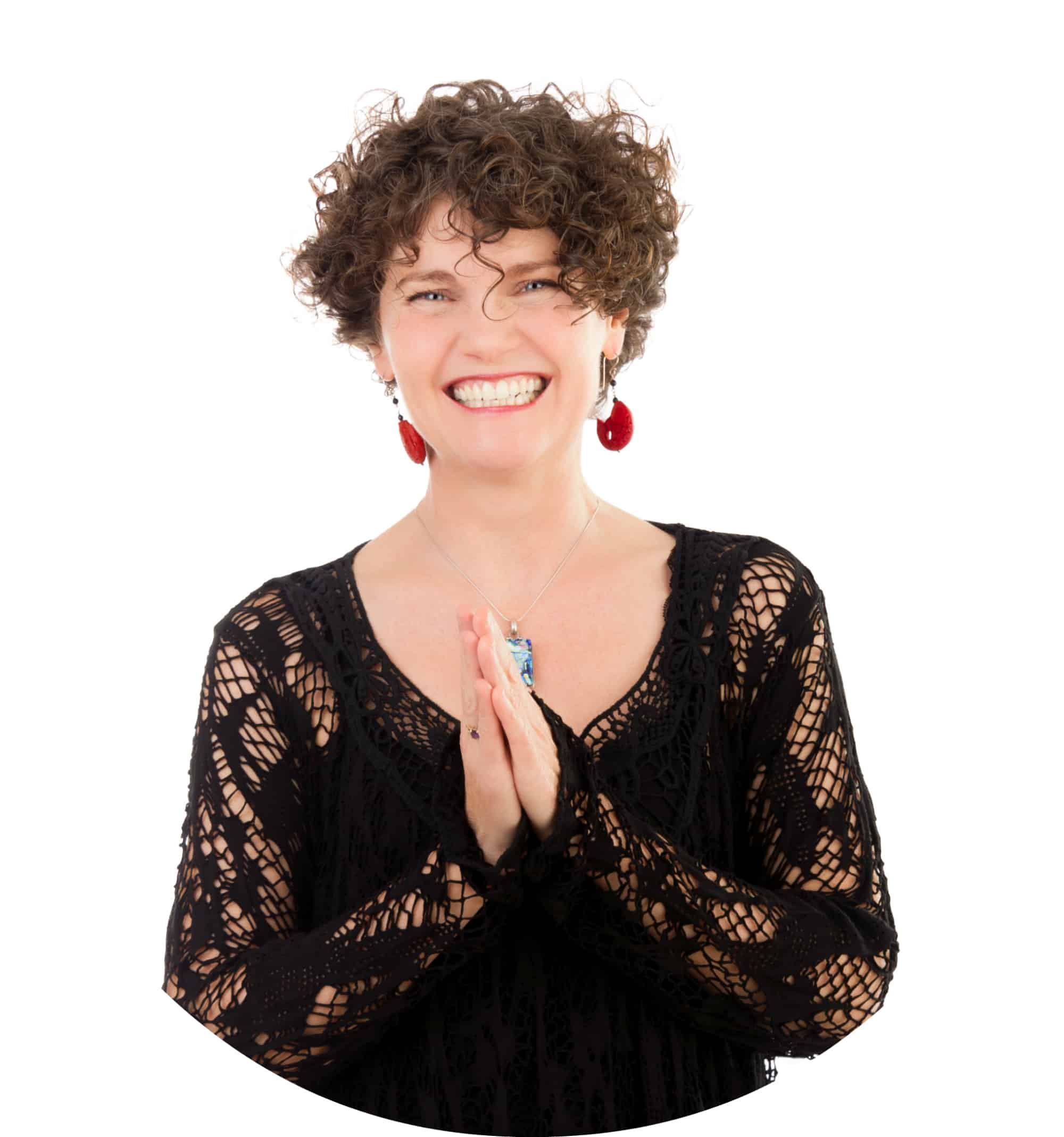 So far, I have helped women
develop their confidence to focus on business
to feel more grounded,
forgive seemingly unforgivable events and people from their the past
heal karmic issues (karma means thoughts, feelings and deep inner beliefs)
develop beautiful self-care habits
incorporate meditations into their self-care
develop mindset habits for success
heal money issues
create money miracles for their businesses and personal lives.
My own life is an example of how to recover from unexpected challenges and setbacks.
How to be optimistic in the face of crazy, negative challenges.  I don't seem to give up and I offer a strong support to women who want an ally in business.
I discovered that I LOVE working with entrepreneurial women who have businesses or a passionate community service they wish to be more successful with.
Supporting + mentoring women, helping them work more successfully within their businesses and to heal personal blocks around money and success is work I now do everyday.
I have come to learn about money healing work through
my own journey as an entrepreneur
and through training and study in the fields of energy psychology and energy medicine.
My own experience running a successful business for over 20 years has given me a solid base of practical understanding.  I know what it takes to bring a business creation to life and to maintain the energy and mindset for success.
I have worked for myself since I was 13 years old as a private music teacher.  I have also held part time jobs at restaurants and stores and worked as an events planner while growing up.  I've worked in the public sector with the cushion of sick day and retirement plans.  I know what it's like to live as an entrepreneur, with all the unexpected challenges that brings.
I've inherited large sums of money and I've lost money.
I have survived financial betrayals in relationships and financial disaster.
I've studied the principles of manifestation because it sounded fun, read a ton of books on finances, finally figured out how to hire an accountant, how to do my book keeping, and how not to hyperventilate when I check my bank accounts.
My own money woes of the last few years and my recovery from that
has given me enormous understanding of
how to heal inner wounds related to money issues.
My training to work with children with special needs, babies and their families has taught me so very much about how to be present and how to shift energy with real people in real time.  I'm good at it.  It's my natural gift.
I have learned to use energy alchemy processes in my own life.
I have studied this transformational work and practiced with intent to provide healing for clients since 2013 with positive results.
Here's what some of my clients have experienced
Working with Susan is awesome, revealing, exciting, exhilarating and sometimes exhausting.  A real pleasure!  I LOVE SUSAN and I've learned to expect the unexpected with here…I think this keeps her coaching fresh and in the moment as it should be!!
She is a coach who is fully present to you and your energy in the present moment.  She is intuitive, intelligent, funny, has a wonderful sense of humour, direct and has a 'no BS' policy.

Before I started working with Susan I was feeling alone, unappreciated, resentful, and overwhelmed.   I was hanging onto a part of my life that was no longer serving me.
After working with Susan I'm feeling more alive and focused, with direction, purpose and motivation.  
I am feeling so much freedom within my heart and soul.
I have a much clearer vision of where my life is heading, financially and as far as where my husband and I are concerned.
I have learned what it feels like to be on purpose and that through the energy of me becoming focused and on point, that energy filters out into my home and as a result, without saying a word, my husband is on board and working to help me.
Note to Susan:  Quite honestly, if someone asked me about my experience of coaching with you…or to describe your coaching…I'm not sure I would have an answer that I felt gave you all the credit you deserved, other than 'just do it…you'll be glad you did'!
Mandi Neiser| Ontario, Canada
"Before I started working with you I couldn't understand why my business didn't feel like it was growing.  I felt overwhelmed with everything I was trying to accomplish.
After working with you I felt more open and flowing and allowing my business to be what it needs to be and I had more balance in my home and working lives.
I really valued how you positioned my business as a relationship, that I need to think of my business just like a relationship in order to really connect with how my business wants to show up in the world.
Like any relationship, it needs attention, nurturing and communication.
I love how much you care about the people you help!  I felt totally heard and seen during our work together."
Megan Edge| BC, Canada
Once Upon Her Money Story
3 month package (best value)
Money Story Package consultation  with Susan

3 months of healing

Weekly private hour-long sessions (12 sessions)

session recordings available by request

scheduling managed via a digital platform (which means you can book your own sessions if you prefer)

recorded meditations

organic essences + essential oils for healing

energy healing for you + your business

personalized karma healing meditations

4 celebration-style intuitive card readings

Her Grounded Life Wisdom Kit (personalized to your needs)

2 awesome money books (I'll find out what you haven't read yet)

Payment accepted:  Credit Card and Paypal
Perfect. I'm in!
Once Upon Her Money Story
30 day package
Money Story consultation with Susan

30 days of healing

4 weekly private sessions

full recordings provided

60 minutes weekly

sessions easily scheduled or rescheduled using Susan's digital platform

money, mindset & client attraction meditations

Forgiveness Tracker

Organic Essences to raise your vibration for forgiveness + abundance

Payment accepted:  Credit Card and Paypal
I'm ready!
Energy healing for money sounds a little sketchy.
I can hear you thinking…."Really?  If energy healing really worked for money, wouldn't everyone be doing it?"
Well…no they wouldn't.  We all know how bad certain foods and habits like smoking can be for our well-being, yet people still eat unhealthy food and refuse to draw boundaries around toxic behaviours like smoking.
And truthfully,
if you knew how many people did their own energy healing around money,
you might be surprised.
They just don't make it public.
For example, there are prayers for lifting money curses in various religions.  In some religions, prosperity is tied to tithing (an energetic cure).  There are countless stories of people creating money miracles through their own visualizations and manifestation techniques.
Even many well-known business coaches recommend the use of visualization to bring success and money more easily into your business.
Healing can come in the form of simply keeping track of your checking account and stopping yourself from impulse purchases by not carrying your credit cards with you.
Energy healing can come from using breathing and body awareness techniques when you feel stressed about your money situation.
Energy healing for your money story is probably the most grounded, most honest and most personal way to address financial issues.
In my experience, this kind of healing brings more lasting change than depriving yourself or strictly budgeting and forcing yourself to work yourself to the bone.
One woman's money story 
I worked with a client who was near bankruptcy, afraid to lose her home and her business.  We worked together for many months.  In our first month, we did deep dive energy work around her past, her family, her boundaries and her money.  She was diligent in her practice around clearing the energy around money and her business.
I believe she created her own financial miracles
by clearing out old energies in her personal energy field and her past memories. 
She was able to attract opportunities that she hadn't seen previously, inherited money and was able to keep going.  I still work with her but not intensely now.  It's infrequent…more like a tune-up.  Her life has changed dramatically.  It started with 4 private sessions.  It led to more.  It changed her life.
There are many client stories to inspire you
Let me show you what our time together will look like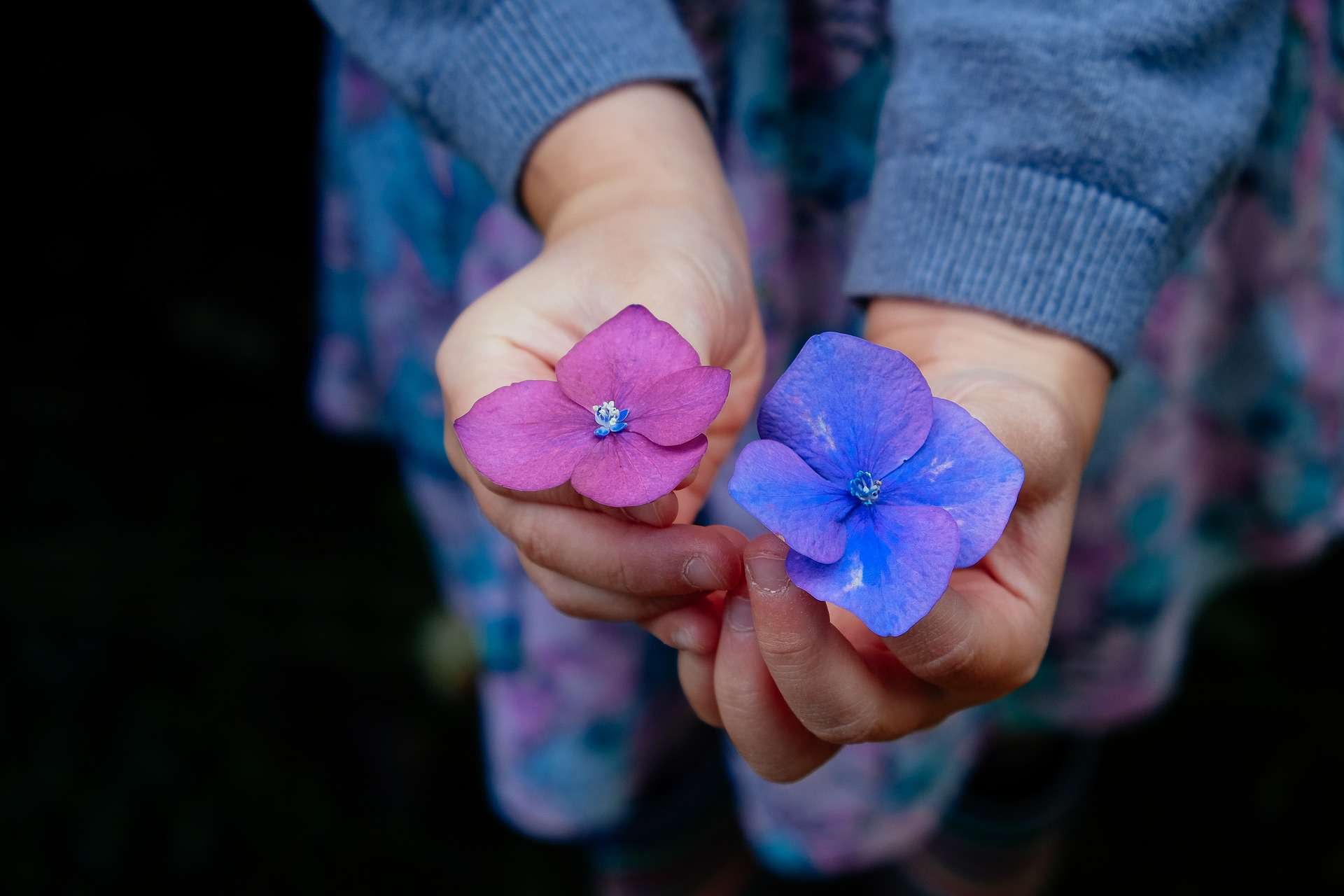 1. After our initial consult (via Zoom)
2. You will pay your invoice (typically online using a digital payment platform)
3. Upon payment you will be able to book your private sessions (again, through a digital service)
4. All our sessions will take place virtually (via Zoom)
5. Any books, oils or essences included in your package will be mailed to your home (how fun it that?!)
Let's go over it all in Q+A format
How do I know if I need the 30-day program or the 3 month package?
Before we begin our work together, we will meet for a chat so I can hear more of your story and how I can best serve you.
After our chat I will suggest which package would best support our work together.  If I sense that a different program may create better results for you, I will let you know!
You are always free to choose the package that feels like the best fit for you.
If I need more than 30 days to heal my money story, what happens?
If you find our work together to be beneficial, there are follow-up programs where you can successfully continue your healing journey.
What if I miss a session?
There is a saying that goes something like this,
"The way we do one thing is the way we do everything."
What I mean by that is, if you miss a session I will see it as information for us to work with during the next session, and include it in our healing work.
You have control over the booking of your sessions, so I can't imagine you would miss a session as you can change your booking at your convenience.
My virtual booking site will allow changes to bookings up to 48 hours in advance.
Please know that I am working for you in between sessions as well as during the sessions.  If you did not show up and I was left waiting for you at your scheduled time, I would still be providing energy healing for you at that time by distance in your absence.
There would be no refunds for that session.
What is your refund policy?
I will not take you on as a client unless you commit to the full program and agree to full payment without refunds.
There are no refunds.
I'm committed to your healing for the duration of the program you commit to.
I know you can shift so much in your financial life if you make the commitment to your own healing.
We would not begin our work together unless you are comfortable to begin and in agreement with my payment policies.
Will this program completely heal me and my money karma?
It depends.
30 days is not a very long time to make shifts in an area that can be heavily impacted by habits.
Without a doubt, I know we can heal aspects of your money mindset and make energetic "corrections" to attract better outcomes for you.
My experience in my own life is that some things will shift very quickly.  Some take many months and occur after our work is complete in this program.
Some women really do have a great deal of healing work to do.  I have been one of those women.  That's why I am able to help you with this now.
I've been through so much financially and energetically around money and finances, ancestral limiting beliefs and deep disappointments.
I do know that your personal healing is a journey.  This program will be a huge help for you on that journey.
I have seen miracles through this work both in my own life and in the lives of clients. Unexpected miracles.
I think if you are a person who is sensitive to energy, you will see effects of our work together. If your issues are huge and complex, involving several people, then the effects can be even more satisfying (in my opinion).  They can also take more time.
We all have habits and sometimes our habits recreate situations for us that we are working to eliminate.  If you have habits that can not be shifted in 30 days, you may need more time.   We will be doing deep, energetic healing work.  What we do goes beyond setting budgets and saving money.  This is healing work for your sense of self, your psyche and affects your relationship to money + prosperity.
Once Upon Her Money Story
3 month package (best value)
3 month package

Payment accepted:  Credit Card and Paypal
Perfect. I'm in!
Once Upon Her Money Story
30 day package
30 day package

Payment accepted:  Credit Card and Paypal
I'm ready!