Welcome, my name is Susan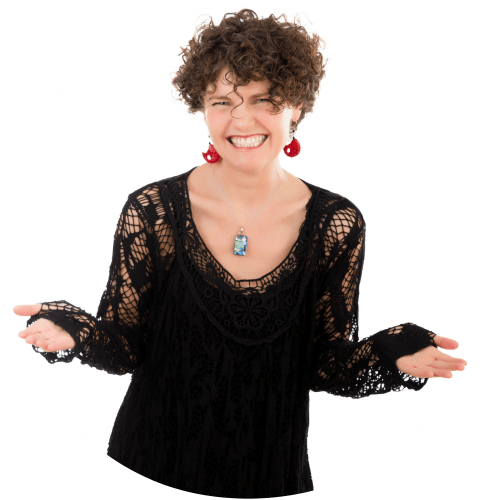 I love to work with
women entrepreneurs
and

women who have passion projects
close to their hearts.
Because I created my own arts business from the ground up and worked successfully at it for 20 years, I know deep in my bones what creative, entrepreneurial life is like.
I know you love your business (even when it's exhausting you) because it's your baby!
The way I support women now is the way I wish I would have been supported when I was growing my business.
I wish I'd had someone to walk along side me on my entrepreneurial journey; someone who could help me to develop and trust my intuition, shed my fears and feel more confident in the running of my business.
My ideal client is a woman like you.  One who has a business or creative project that serves the community, either on land or online.
Who is best served working with me?
You are creating a business as an expression of your gifts.
You need to do work that allows your creative spirit to shine but also feeds your loved ones and fills your bank account.
You realize you are not meant to grow your business alone.
You crave personal support.
Your work has begun to feel heavy and isolating.  Or it's not flowing.
You just want the feeling of heaviness to lift.
You'd like your energy to flow freely and your life to be easier.
I know this feeling intimately.
You have a vision or dream to create something wonderful but are having doubts that it can happen because it's taking too long or the money just isn't coming in fast enough.
You may even have a well-established business but have lost the loving connection you once felt to your business.
Your business may not feel fun anymore.  It may have turned into a JOB.
Wherever you are in your journey, you know it could be better.
You are likely aware and sensitive to energy.
While you are a strong woman who takes action, you prefer support that feels nurturing and builds your inner resources.
You are looking for support that will help you draw out your intuitive strengths.
Personal support makes a huge difference to you.
Your past may or may not have been easy but regardless of your past, you do believe that spiritual growth and mindset work is as important as taking action for you to grow your business.
While sometimes our work together may be about practicalities of your website, marketing, staffing, creations, it will always lead back to your personal sense of being grounded in your own heart.
Who should not hire me
You won't be a good fit with the ways I work if you don't believe in the power of subtle energy work.
You won't be a good fit if you move through your world without reflecting on your inner state.
You won't be a good fit if you don't believe in intuition, meditation, reflection or spiritual healing.
How did my present business emerge?
For the last decade my desire to work more closely supporting women has been emerging. 
In my professional study to become (among other things) a life coach, I learned that my experience counselling, listening, advising and working with families for so many years developed my intuition.
The other thing that developed my intuition was directly working on it.
I found teachers who already had developed their intuition and psychic abilities. 
I attended workshops. 
I hired teachers to teach me how to read energy online. 
I have completed many courses strengthening my ability to connect with my own inner self. 
I've read and read and read and discovered there is more to learn than I will ever be able to take in.
As I began to work as a coach, women would say,
"this is really amazing and awesome…but it's not coaching…" 
I could see and sense things that normal coaches would not.
After hearing this multiple times, finally, I began to accept that my gifts are in a more esoteric medium.
So I'm not really a coach anymore.
I guess you might call me a loving advisor, an energy shifter or a wise and skilled friend
who has so much love in her heart for you and your dreams
you can't help but experience shifts and changes through our work together.
Save
Save
Really what I do is I help women hear and connect to
the voice of their eternal selves.
It's subtle energy work and in many ways I feel I still have so much to learn about how to talk about the work itself.  It feels amazing and the results are tangible.
Sometimes when we work together I focus on clearing out old energies and make intentional space for new dreams or new ways of doing things.
Sometimes I use processes that help you connect more deeply to your own eternal self so you begin to experience a greater ease within yourself.
Sometimes I help you delve into the gap that can exists between what you thought you had dreamed and where you are.
Sometimes what we do is un-shame your shameful memories.
Sometimes, I lead you through energy medicine processes that help to balance your hormones and emotions.
I have learned to use alchemy processes in my own life.
I have studied them closely
and practiced them with intent
to provide healing for clients since 2013 with positive results.
So far, I have helped women
develop their confidence to focus on business

to feel more grounded

forgive seemingly unforgivable events and people from their the past

heal karmic issues (karma means thoughts, feelings and deep inner beliefs)

develop beautiful self-care habits

incorporate meditations into their self-care

develop mindset habits for success

heal money issues and

create money miracles for their business and personal life
My own life is an example of how to recover from unexpected challenges and setbacks. 
How to be optimistic in the face of crazy, negative challenges. 
I don't seem to give up and I offer a strong support to women who want a nurturing ally.
My training to work with children with special needs, babies and their families has taught me so very much about how to be present and how to shift energy with real people in real time.    I'm good at it.  It's my natural gift.
Spiritual ideas and understandings, religion and prayer have been a draw for me my whole life.
I thrive in emotional mileaus that are positive, open, heart-centered, creative.

I'm sensitive to energy, I feel it.

My gifts in the psychic realm are that I feel things and can sense energy stops or blockages.
Definitely not an extrovert or confident in any way growing up,
my desire to work in a leadership capacity only emerged once I opened my own school.
I have always been an intuitive, creative, hard-working person.  In the early days of my music and movement school, it seemed that any help or advice I was given as I grew my business, was kind of hard to take in.
I felt like I had to harden myself to work 'on' my business.  The actual work teaching, playing, dancing, singing, creating was lovely and light and beautiful.
The running of the business itself seemed very masculine and hard.  Not that there is anything wrong with that…there is a place for external action and for standing up for what you need to do to create success.  It's just that it never really felt loving to me as a person.
Save
Save
One day, I stumbled upon a website that felt so relaxing and like home. 
I'd found an interesting kind of business advisor.  I found her just as I was closing Musicalia and she was exactly the kind of wise, loving, compassionate voice I'd always been looking for.
She was a miracle to me and her name is Hiro Boga (HiroBoga.com).
She taught me amazing things and ways of being that were transformative then and continue to support my transformations now.  She's been my inspiration as I grow into my present work with women entrepreneurs.
I've discovered I have a natural ability to work in this subtle energy realm that is practical and useful for me and for other women as they live and grow with their businesses.
What fills my heart?   The ocean.  I visit every day.
I love to move, dance, learn, play and listen to music.  I play many instruments.
An old friend once said that my happiness seemed directly correlated to how high the stack of books was beside my bed.  Those books seem to be mostly non-fiction these days, everything from spirituality and religion, child development, brain development, feng shui, crystal healing, home decorating, architecture, business and success mindset to healing through transformational processes, energy work, somatic healing, yoga, music + movement therapy and art.
I am a new stepmom to a little girl.  Her father is someone I have known for over 40 years.  Our home is also home to two dogs, a cat, a fish and a parrot.
Blessings abound here!
contact
I am so grateful for your presence in my community!
Thank you for your interest in this work and for taking the time to connect.